DO YOU WANT TO USE YOUR PASSION, SKILLS AND EXPERIENCE TO MAKE A BIGGER DIFFERENCE?
This "how-to" weekend will empower you to put the changes you've been been contemplating into action. Designed for people who want an "encore" to their current career, this program meets the needs of intra and entrepreneurs, no matter how many years you've been working.
You'll get help plotting your right moves and next steps and learn first-hand from others who have made the shift. Plus, you'll leave with a community of peers that you can rely on for on-going advice, support and accountability.
We'll provide the tools, discuss the issues, and identify resources and next steps that you need to shift toward more meaningful work. Six months later we'll have a conference call to celebrate success and shared challenges.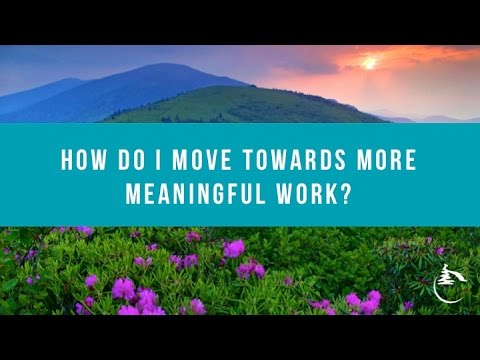 Ready To Take The Next Step?
Join current and emerging ChangeMakers like yourself who want
to shift toward more meaningful work for weekend of insight and action.
Still not sure? Continue reading…
IS THIS FOR ME?
Still not confident this is the right program for you? We've designed this retreat specifically for:
Those who may not consider themselves "leaders" and leaders who want to help facilitate social transformation
People on the cusp of concluding a successful career, and looking for an "encore" — new ways to contribute their talents and skills
Recent graduates who want an impact career, & don't want to join the "rat race", whatever that means to you
Folks who are re-entering the workforce after time away focusing on other responsibilities
WHAT'S THE PROGRAM SCOPE?
Making the move towards more meaningful work includes more than just the task-oriented action list. We'll focus on the important considerations to help align your energy and expertise, such as:
Spiritual

Why bother? Balancing Life Choices
Emotional

Matching Skills with Passion; Fear of Success
Mental

One Page Business Plan; One Action List
Physical

Getting Support; Creating an Advisory Council; Building Community for Change
WHAT CAN I EXPECT TO LEAVE WITH?
Personally Designed Roadmap
Action steps to your future that you can begin implementing Monday morning

Skills Assessment
An assessment of your strengths, skills & achievements and how best these transfer to other settings

Personal Insight
Activities and assessments that will shed light on your questions and next steps

Ongoing Support
Like-minded community of ChangeMakers to share progress, resources & questions

MORE MEANINGFUL WORK IS WAITING ON THE HORIZON.
Get the insight, support and resources you need to confidently take action.